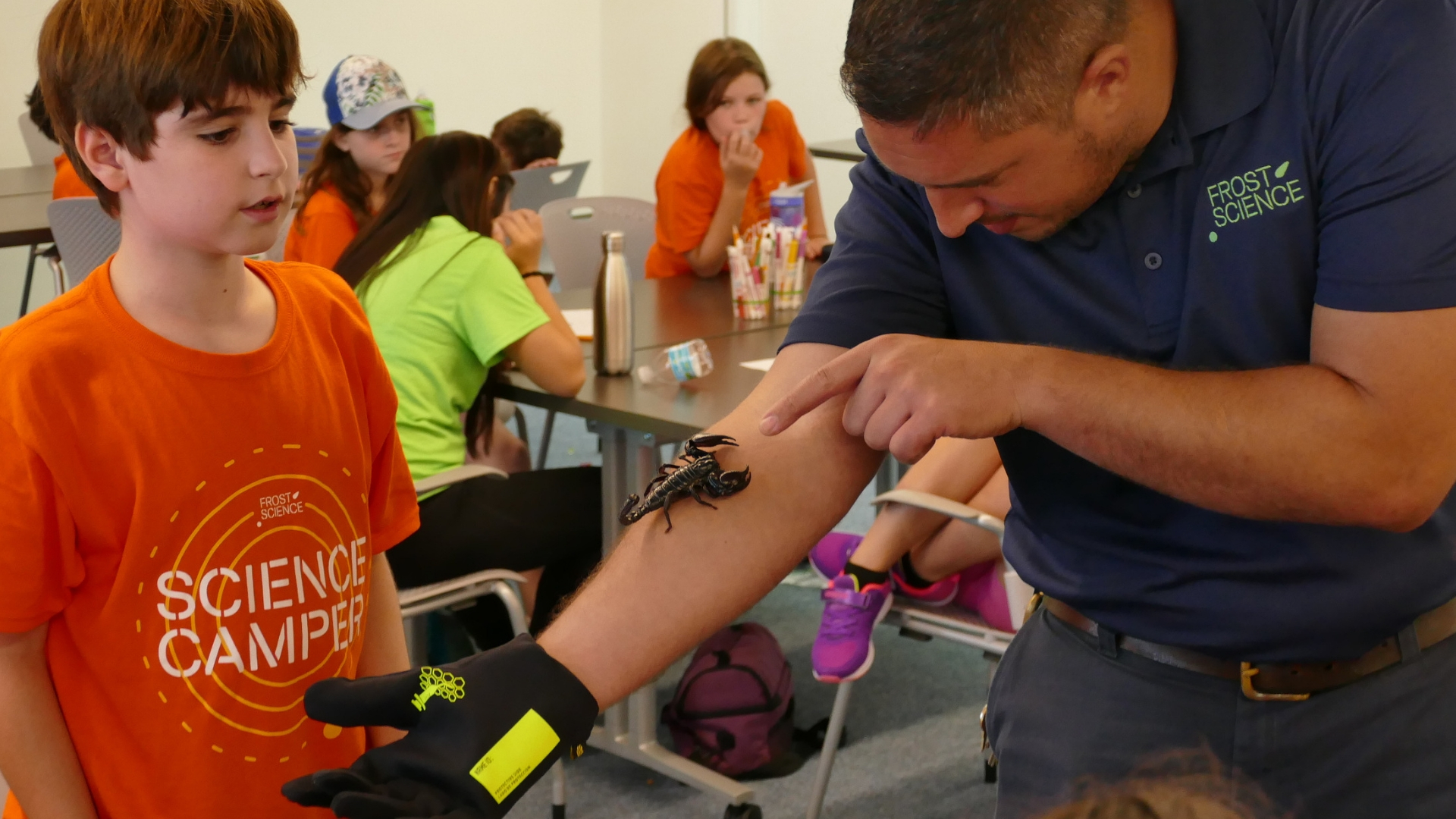 Winter Break from school is the perfect time to chill out with science! Join Frost Science for a four day camp and start the new year with some amazing experiments, discoveries and investigations, all while creating friendships that'll extend beyond the museum walls. Winter Camp will be held on December 31 – January 4*. Enrollment is open now!
*Please note there is no camp on New Years Day. We are also offering Mini-Camp on Friday, December 28.
Winter Camp: Friends or Foes: Misunderstood Creatures
We are setting the record straight on creatures who are often portrayed as foes, but are actually our friends by celebrating some of the most fantastic predators, creepy crawlers and odd-looking animals and insects to roam our planet. Get the facts on behavior, diets and habitats while unveiling their amazing adaptations, survival features, historical significances and crucial roles to their ecosystems. This week is sure to leave you in awe of these misunderstood creatures.
Winter camp sessions run from 9:00 a.m. to 3:00 p.m. each day. The cost is $238 for members (note: members must be logged in to their online membership account to receive discounted rate) and $280 for non-members, for the week. Before and after care are available at an additional cost. Two snacks included each day. Lunch may be purchased for an additional $32 plus 7% sales tax. Lunch will go off-sale Wednesday, December 26 at 12:30 p.m.
For more information, click here, email camp@frostscience.org or call 305-434-9564. Pre-registration is highly encouraged to ensure enrollment.
Registration
Online registration is closed.