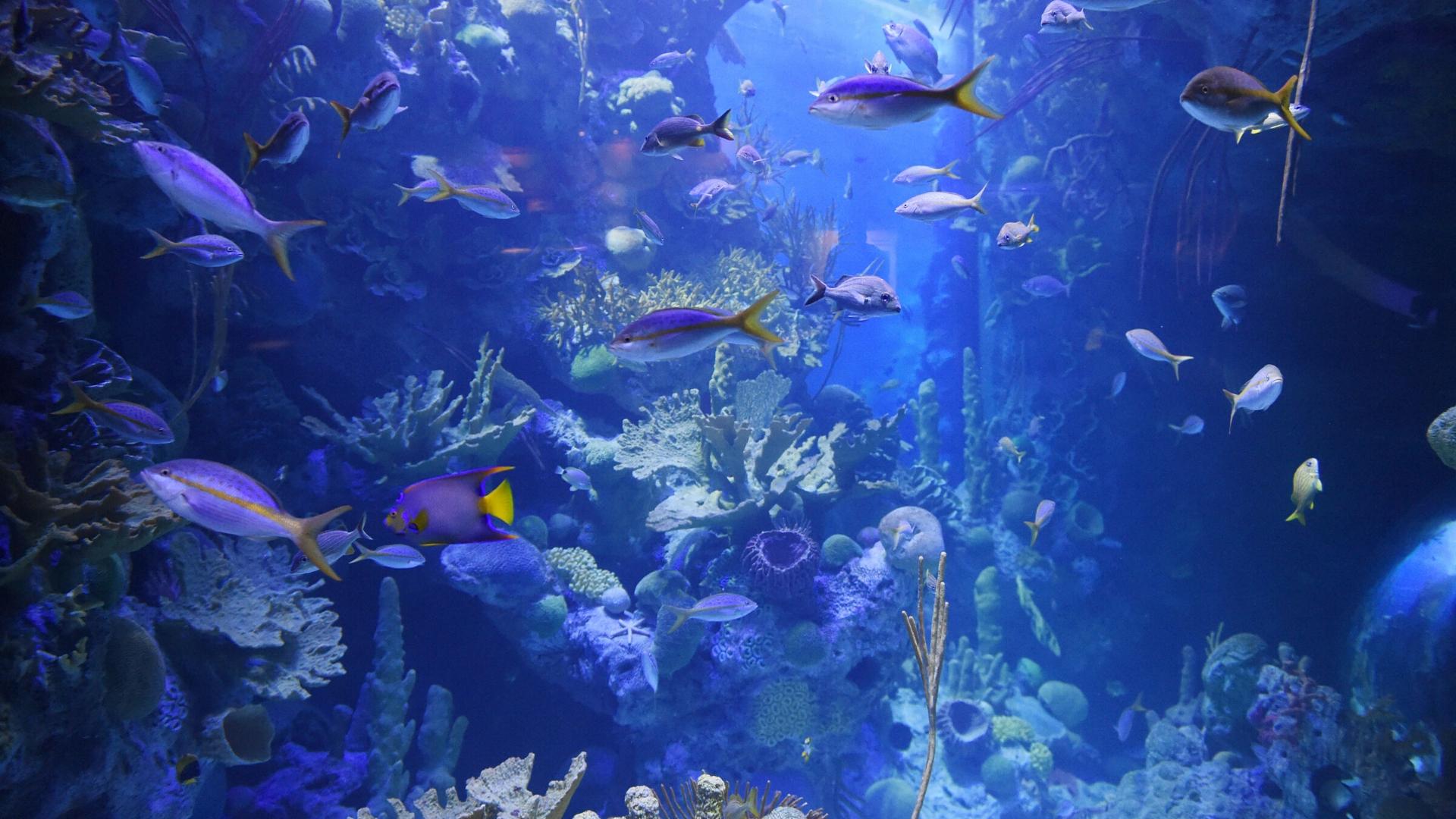 Monday, June 8, 2020: World Oceans Day
Join Frost Science for a special Virtual LIVE@Frost Science webinar on Facebook Live*, presented by the Miami Downtown Development Authority, in honor of World Oceans Day featuring Andy Dehart, our Vice President of Animal Husbandry and Marine Conservation, as we dive into the ocean conservation work of Frost Science.
Frost Science leads a number of ocean conservation initiatives ranging from habitat restoration in coral reefs and mangrove shorelines to removal of exotic fish species released from home aquariums. Through their work, Frost Science has built exciting partnerships with universities, environmental non-profits and even a group of former military special forces divers, who are all working together to help save our ocean planet.
*The webinar will be hosted live on Frost Science's Facebook page. You do not need to have a Facebook account to view the live event.
Throughout the day Frost Science will also feature a special documentary screening of An Ocean Mystery: The Missing Catch, courtesy of the Smithsonian Channel.
Is the world running out of fish? According to an unconventional and comprehensive study by marine biologist Dr. Daniel Pauly, we have drastically underestimated the true number of fish caught globally and must change our ways soon or face disaster. Follow Dr. Pauly and his team around the globe as they talk to commercial fisherman, charter boat operators, and even seafood restaurant managers to determine just how much fish we really catch, and what we must do to help us save our seas.
The streaming link to this free digital documentary will be made available here and through our social media channels on Monday for viewing on World Ocean's Day.