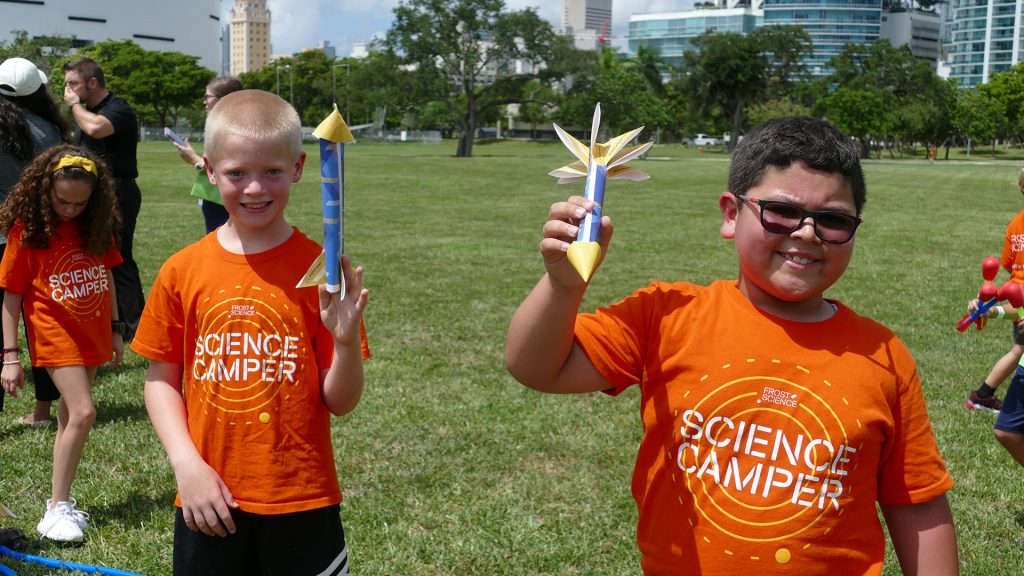 Explore the wonders of science through a weeklong  virtual camp themed around the amazing science showcased at Frost Science. To learn more about all our Summer Camp themes, visit our Summer Camp page.
Week 2: June 15 – 19
Inventors Lab
Put on your thinking cap to brainstorm, design and prototype your own inventions! Draw inspiration from great inventors like Leonardo da Vinci to create your own flying machine while experimenting with physical forces like lift and gravity. Launch into learning about Newton's Laws of Motion by propelling a balloon rocket across the room and formulate your own gadget or contraption to solve a challenge from everyday materials, demonstrating that brainpower and creativity can be your greatest tools of all!
Online registration closes on June 11, 2020 at 5:00 p.m.