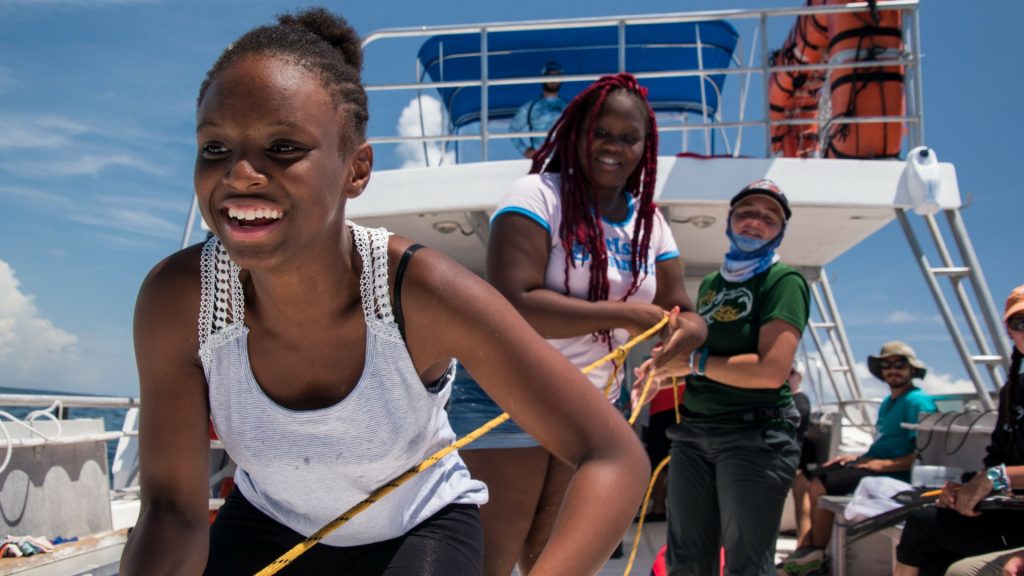 Throughout the academic year, students enrolled in the Upward Bound Math and Science (UBMS) Program at Frost Science attend weekly science courses that expand upon subject matter exhibited throughout the museum.
On Saturday, May 25, the students will showcase some of the concepts they learned about Data Visualization, Genetics and Environmental Filmmaking in creative and interactive ways. We invite you to our Year-End Showcase, which serves as a culmination of the year's activities, and as a wonderful opportunity for friends, family and the public to see what our students have learned and how they have grown as scientists.
For nearly two decades, Frost Science has hosted a four-year academic program that prepares high-school students to be the first in their families to enroll in college. Funded by the U.S. Department of Education, Upward Bound Math and Science (UBMS) seeks to ensure that underrepresented high school students are inspired to become successful college graduates and to pursue careers in the fields of science, technology, engineering and mathematics.
This event is free with paid museum admission.
Parking Instructions
Paid self-parking is available in the museum garage
Rates are $8 for the first hour and $4 for each additional hour