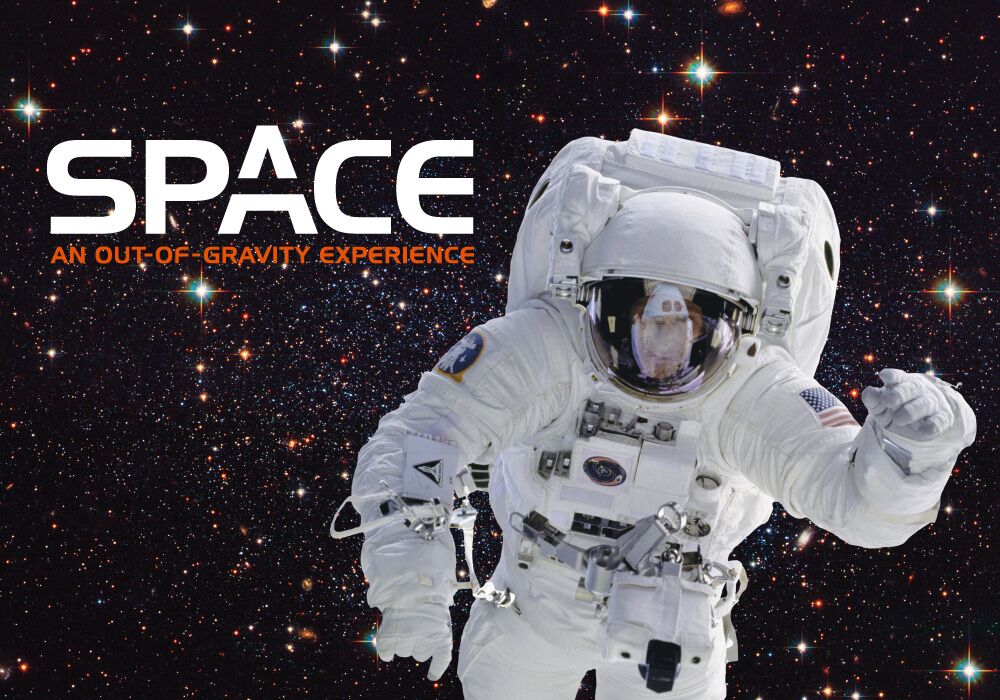 Members are invited to preview the museum's newest special exhibition, Space: An Out-of-Gravity Experience, on Saturday, June 24. Be the first to see the exhibition and enjoy the museum before it opens to the public.
Members will have access to all museum exhibitions in addition to Food@Science and the Science Store. Let's discover!
*Space Member Preview pre-registration is recommended. To register, reserve your museum admission ticket for Saturday, June 24 which also allows you to select a Frost Planetarium show. For assistance with member tickets, please click here. Not a member? Join now.
Space: An Out-of-this-World Experience is a new, hands-on special exhibition at the Phillip and Patricia Frost Museum of Science that gives a glimpse of the challenges and triumphs of space exploration. Interactive exhibits invite you to engage in the extraordinary conditions of space exploration and the science that makes it successful. What lies ahead for human space flight? And what does it mean for life on Earth?
Discover what is possible and what awaits in orbit and beyond, launching June 24 in the Hsiao Family Special Exhibition Gallery. Space: An Out-of-Gravity Experience was designed and developed by the Science Museum of Minnesota in partnership with the International Space Station Office of NASA's Johnson Space Center, the California Science Center, and partner museums. It will run through September 10, 2017.
Parking Instructions
Onsite parking is limited. More at frostscience.org/parking.