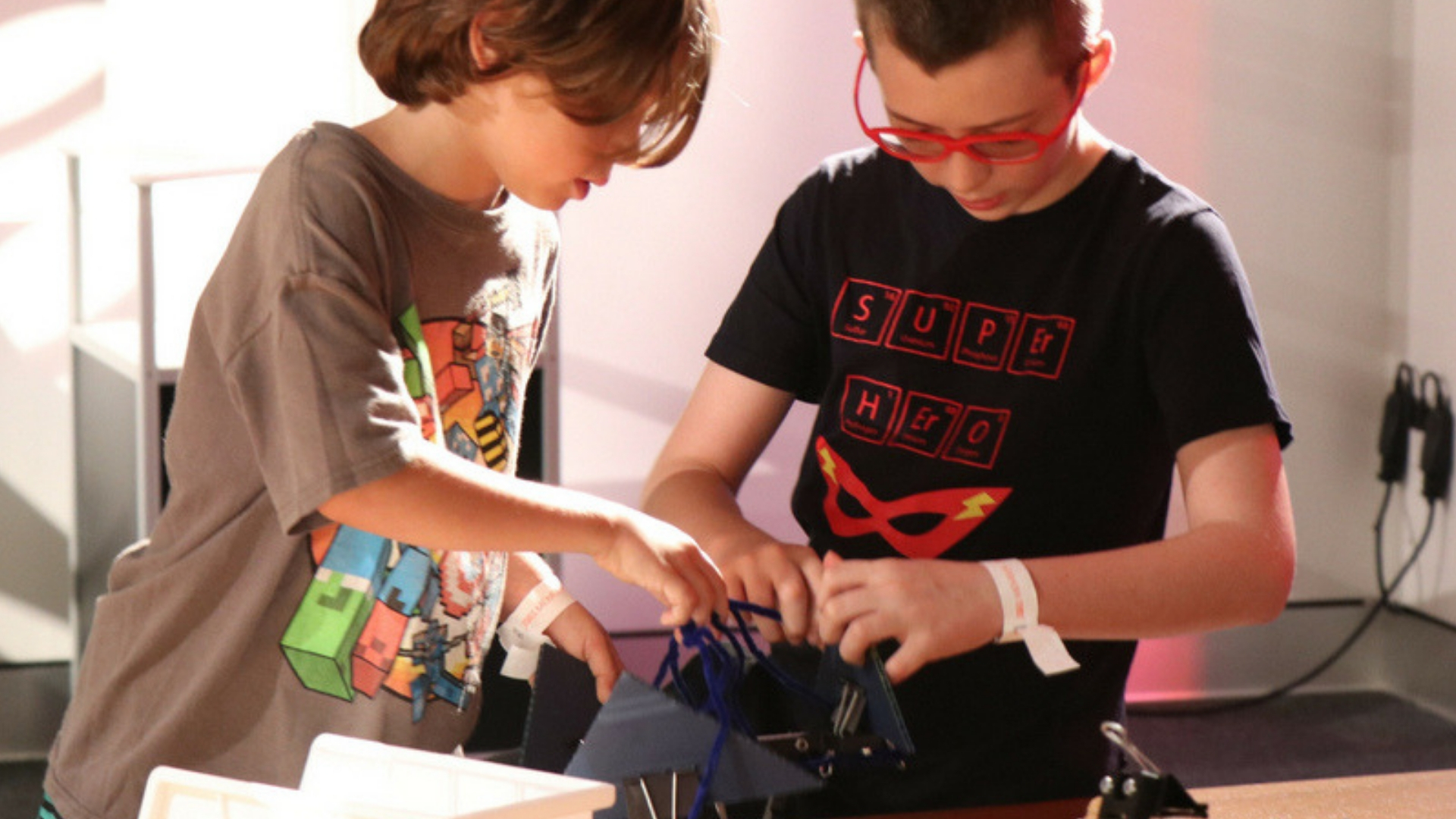 Science never sleeps… especially at the Phillip and Patricia Frost Museum of Science!
Pack your jammies—you're invited to join us on Friday, February 22, for the next Frost Science Overnight Adventure. Open to both families and youth groups*—and designed for children ages 5 to 17—our Overnight Adventures are a thrilling way to experience the museum, as you spend the night exploring our interactive exhibitions, conducting experiments, and meeting new people after dark.
February 22 Overnight Adventure: Engineering Tomorrow
In celebration of National Engineers Week, we are getting the creative juices flowing by diving into the engineering process. Put on your thinking cap to solve various engineering challenges throughout the museum, including in our Design Lab: Engineering workshop. Explore matter and the role it plays in materials engineering in our newest exhibition, Strange Matter. Then discover our very own engineering feat with a special presentation under the Oculus. In addition to exploring the museum after hours, admire the light of faraway stars in the night sky with our telescopes and end your evening by unwinding with an exclusive show in the Frost Planetarium.
Parking will be available from 6:00 p.m. to 8:15 a.m. for a $10 flat rate. Registration is closed.
For more information, click here or email overnights@frostscience.org.
*Please note: adults may not attend unless accompanied by youth participants.
** Rooftop telescope stargazing is weather permitting.
Parking Instructions
Parking for Overnight guests is a $10 flat rate