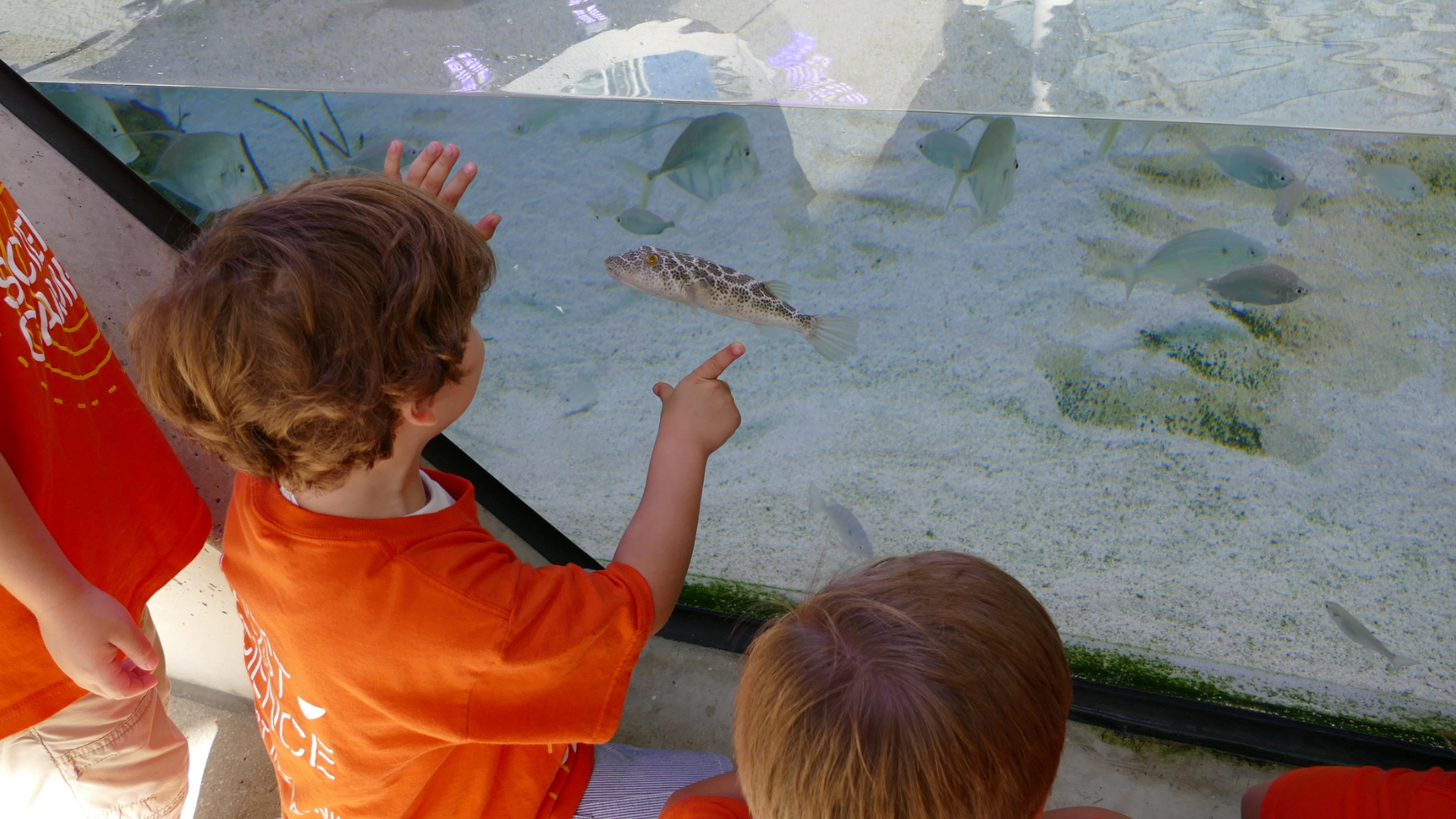 Explore the wonders of science through a weeklong camp themed around the amazing science showcased at Frost Science. The week will include a Frost Planetarium show and free exploration time around the museum.
The camp day runs from 9:00 a.m. to 3:00 p.m. Before and after-care are available for an additional cost. To learn more about all our Summer Camp themes, before and after care and more, visit our Summer Camp page. Lunch may be purchased at registration and only in advance, but you can also have your child bring a lunch from home.
Week 2: June 17 – June 21
Ocean Exploration
We are embarking on an expedition to the great blue sea! Channel your inner marine biologist and get ready to encounter the diverse living organisms that live underwater, from the oceans' surface to its mysterious deep. Get your feet wet and dive into science with hands-on activities on mapping the ocean floor, marine life adaptations, ocean motion and even identifying the various species of marine life in our own Aquarium.
Online registration for this camp is closed.
Parking Instructions
Parking for camp drop off and pick-up will take place in the bus lanes before entering the garage.
Please leave your car in the bus lane for a maximum of 10 minutes, head up to science plaza and meet a camp staff member in the museum's Atrium next to the Ticket Center.
Parking in the garage will not be complementary, all those who wish to park in the garage will be subject to regular parking fees.