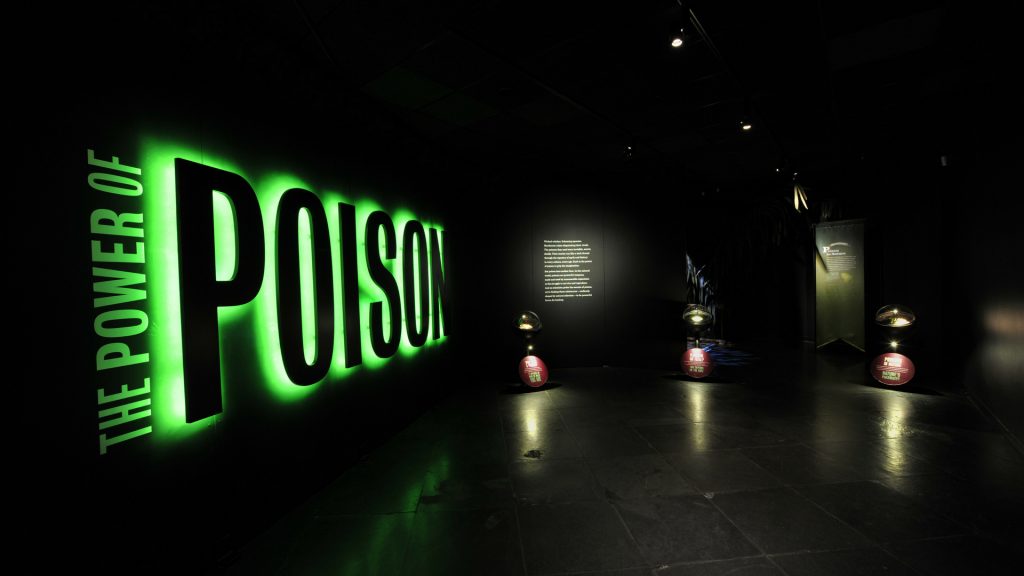 The #ToxinTakeoverMiami continues as we dive deep into the thrilling world of poison and venom during this month's Member Evening! On August 17, you'll take a closer look at our largest special exhibition to date—The Power of Poison: From the Depths of the Sea to Your Own Backyard—before exploring the rest of Frost Science as the museum opens late just for members.*
Along with beating the crowds, you'll get a private demonstration of "Stomach-Turning Toxins," a special Spark of Science that takes a look at the bacteria, viruses and parasites that can make their way into what we eat. Afterwards, join us for a stargazing session on the rooftop terrace starting at 8:00 p.m. (weather permitting).
Members will have access to most museum exhibitions in addition to receiving a 20% discount at the Science Store until 9:00 p.m.
Special Laser Friday Discount:
Make it a total experience by booking a laser show before they sell out! This summer, we're taking 20% off Laser Fridays on the third Friday of every month exclusively for members. We've also got a new lineup of shows gracing the Frost Planetarium screen including Queen, The Beatles Sgt. Pepper's Lonely Hearts Club Band and Stranger Things (Please note: Laser Friday shows are not included in the Member Evening event—you may purchase your tickets online prior to the event).
Admission to Member Nights are free and only open to members and their guests. Pre-registration is requested but not required. All members must have a valid membership and ID.
*Design Lab: Engineering and Inventors in Residence Lab will be closed during Member Night.