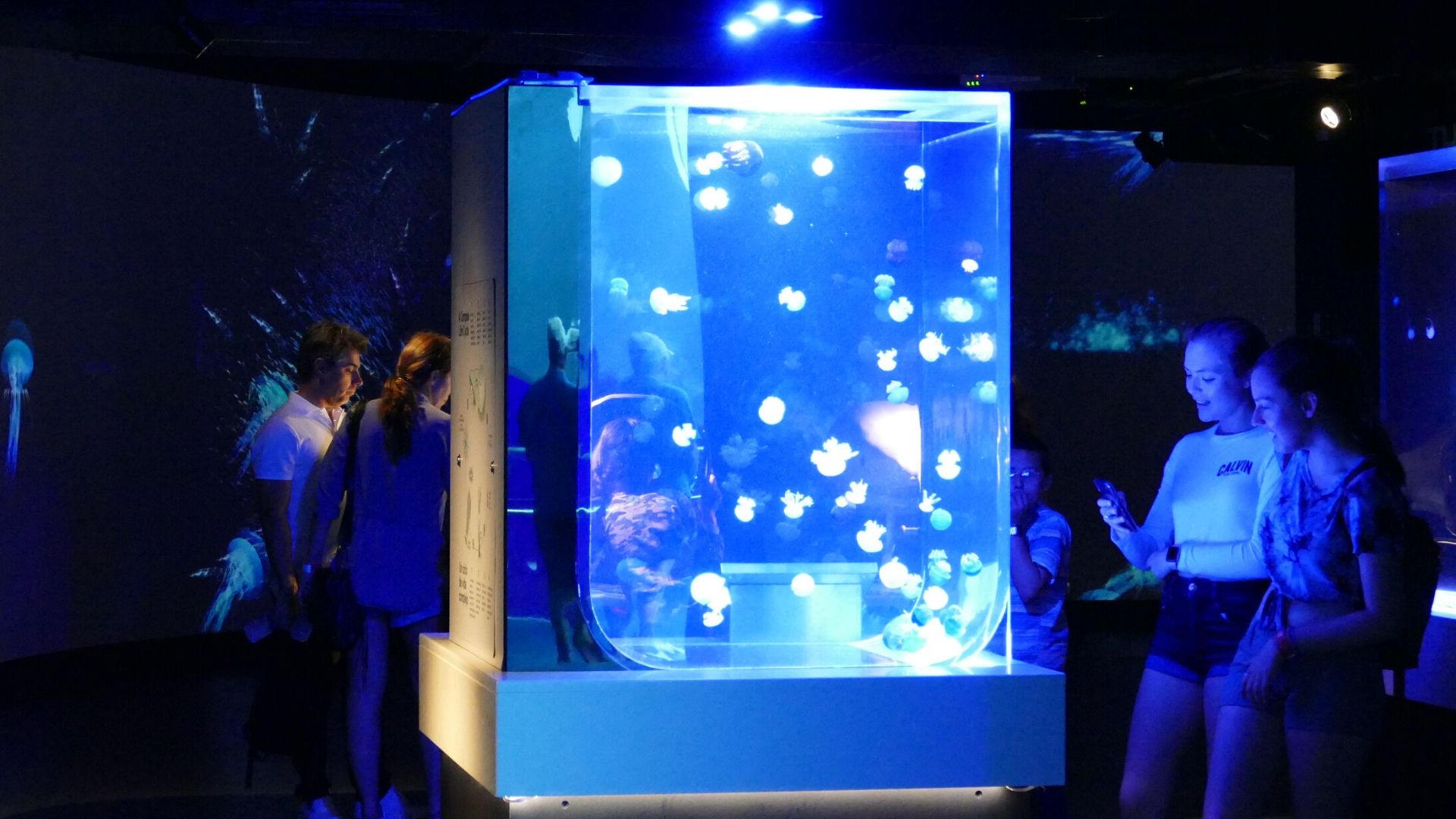 Science never sleeps… especially at the Phillip and Patricia Frost Museum of Science!
Pack your jammies—you're invited to join us on Friday, May 1, for the next Frost Science Girl Scout Exclusive Overnight Adventure. Open to girl scout troops*—and designed for children ages 5 to 17—our Overnight Adventures are a thrilling way to experience the museum, as you spend the night exploring our interactive exhibitions, conducting experiments, working your way towards your next badge and meeting new people after dark.
May 1 Overnight Adventure: Citizen Scientist to the Rescue!
Spark your curiosity for the natural world from ecology to astronomy while spending a night at the museum! Explore our Aquarium to learn how to use platforms like iNaturalist for data collection before analyzing water samples for quality and plastic concentrations. Then, get a chance to connect with our Museum Volunteers for the Environment (MUVE) team to strategize ways to combat the problem of marine debris and learn ways you and your friends can help protect Miami's ecosystems.
In addition to exploring the museum after hours, admire the light of faraway stars in the night sky with our telescopes and end your evening by unwinding with an exclusive show in the Frost Planetarium. All scouts will receive two patches at the end of their adventure, one for Frost Science and one for Citizen Science!*
*Please note: adults may not attend unless accompanied by youth participants.
** Rooftop telescope stargazing is weather permitting.
Parking will be available from 6:00 p.m. to 8:15 a.m. for a $10 flat rate.
Online registration closes April 28, 2020 at 5:00 p.m.
For more information, click here or email overnights@frostscience.org.