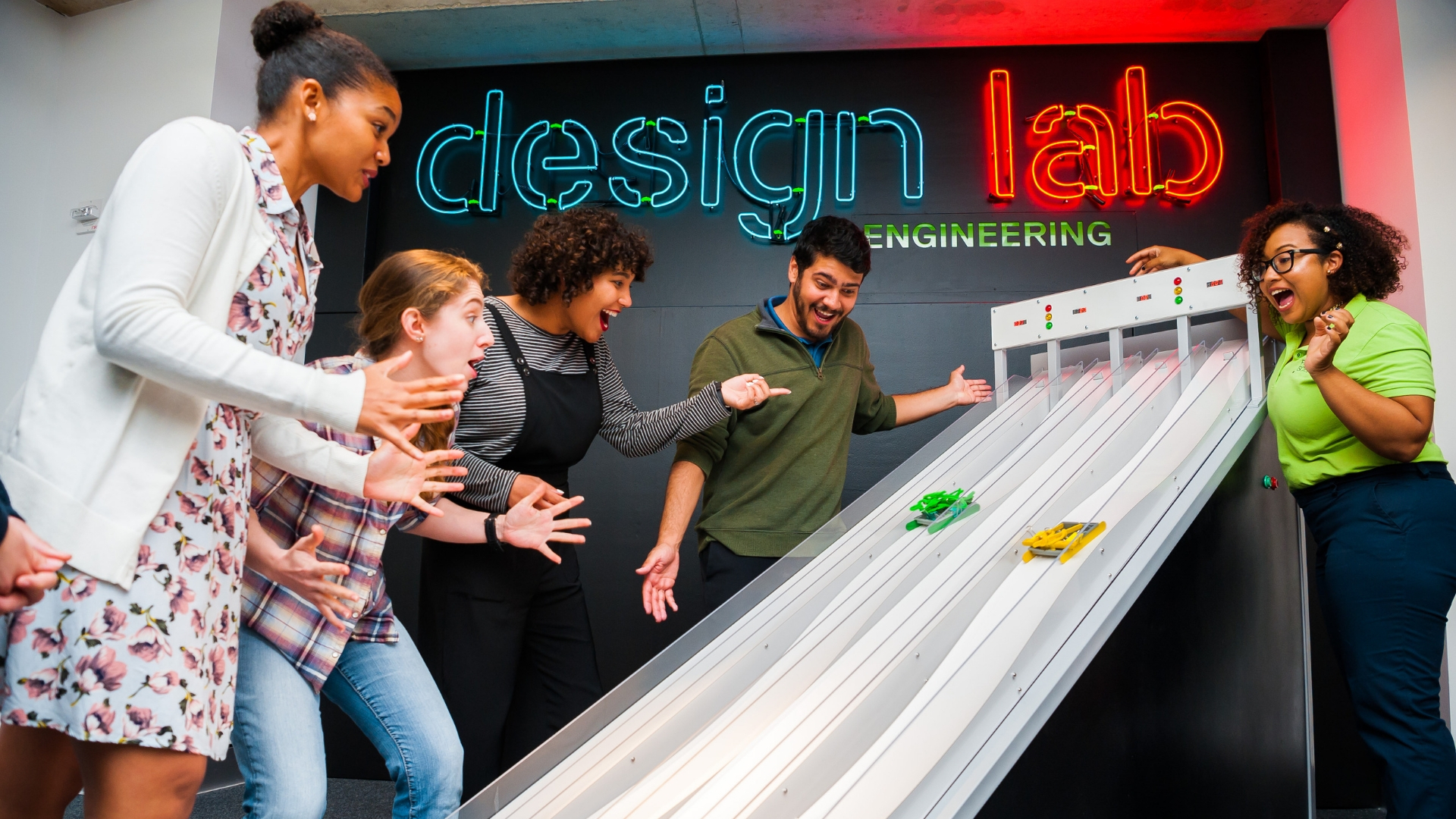 February 17: Everyday Engineering
In celebration of National Engineers Week, join us for a day full of building, testing, and creating! Explore everyday objects and the engineering (and physics!) behind them from bridges to our very own aquarium. Behold the wonder behind these engineering feats before exploring what things are made of in our newest exhibition, Strange Matter. Then discover the design process yourself with one of our Design Lab: Engineering workshops.
Schedule of Events
Mini-Me Science: Music Makers
10:30 a.m., Knight Learning Center, Level 5
Mini-Me Science is a monthly program designed for you and your little one (children ages four and younger). Today's activity: Join us as we stimulate the senses through sight, sound, and touch as we engineer musical instruments of all kinds out of everyday objects and materials. From rain sticks to drums, we will build an entire tiny band before littles ones rock out to the sounds of their creations. It really will be music to all of our ears. Paid registration is required. If interested, please inquire at Member and Guest Services or visit frostscience.org/minime.
Remaining schedule coming soon!