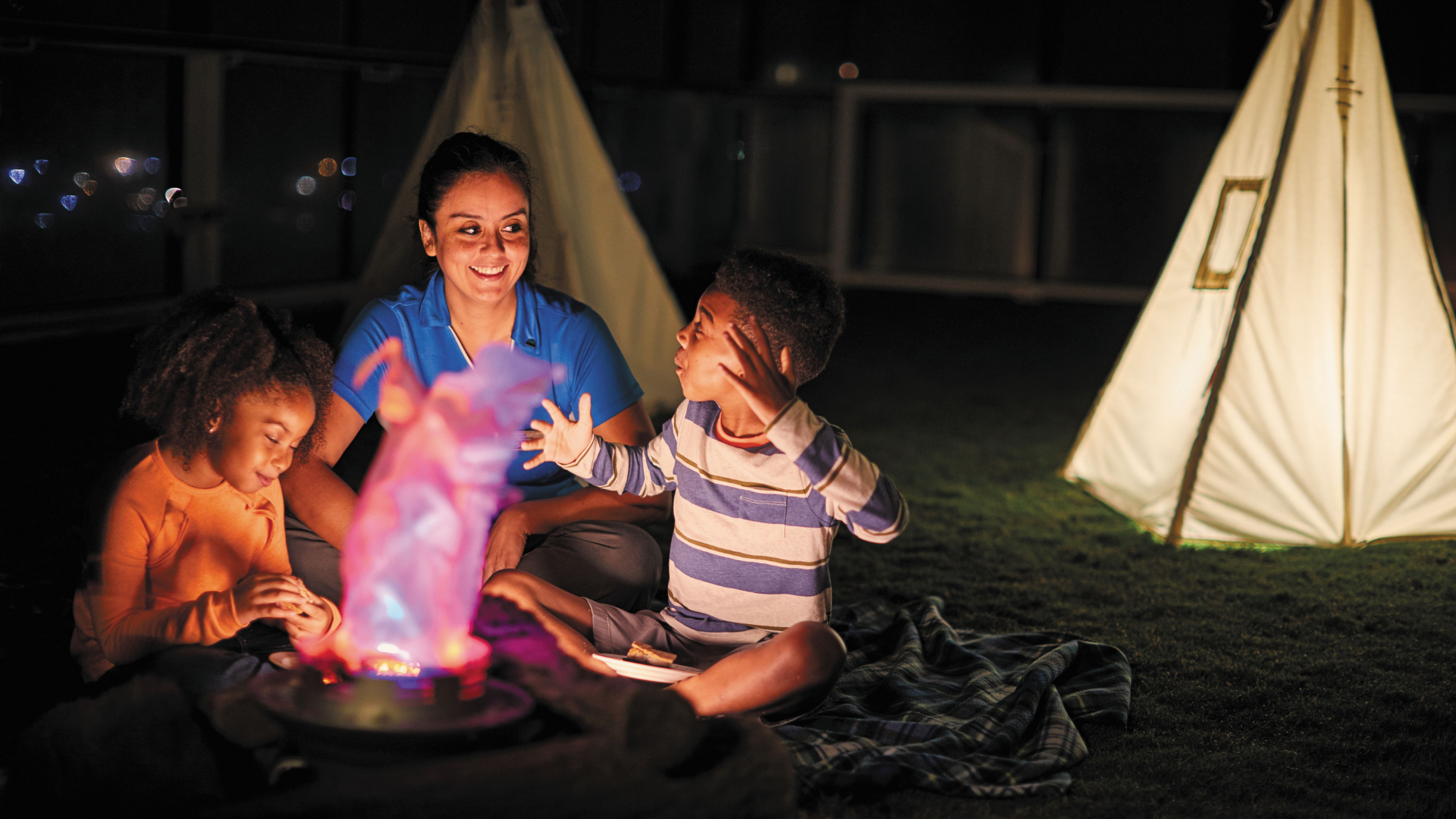 Experience fun, engaging and enriching family activities as part of the Camp at Sea Day with Celebrity Cruises at Frost Science.
As part of a new partnership with Celebrity Cruises, Frost Science is proud to host the first-ever Camp at Sea Day on Saturday, June 29. Discover a taste of Celebrity Cruises' popular Camp at Sea program for junior cruisers that explores four fun-filled categories of interest—Art, Recreation, Culinary and S.T.E.M.
From 12:00 p.m. to 3:00 p.m., meet some of Celebrity Cruises' Youth Counselors and get a taste of their daily programming that keep guests entertained, engaged and wanting more family cruise fun. Some of the activities open to all museum guests will include:
'Become an Explorer' and 'Dress Like an Explorer' session and competition
Face painting and coloring
"Camp fire" games and acoustic guitar performances
Food relays, giveaways and more!
Frost Science recently developed S.T.E.M.-focused activations and unique, first-at-sea programming offered as part of the Camp at Sea program on the newly modernized Celebrity Equinox. The dramatic transformation — part of The Celebrity Revolutionsm — makes Celebrity Equinoxsm the third ship to be "revolutionized" as part of Celebrity Cruises' $500 million investment in ship-wide upgrades and breath-taking reimagined spaces, taking the brand's fleet to the edge. The interactive programming focuses on two science topics – one on the identification of and solutions related to microplastics and another on the importance and diversity of plankton to the Earth's oceans and the environment.
Normal admission rates apply. Camp at Sea Day at Frost Science programming is free with paid museum admission. Special programming will take place from 12:00 p.m. to 3:00 p.m.