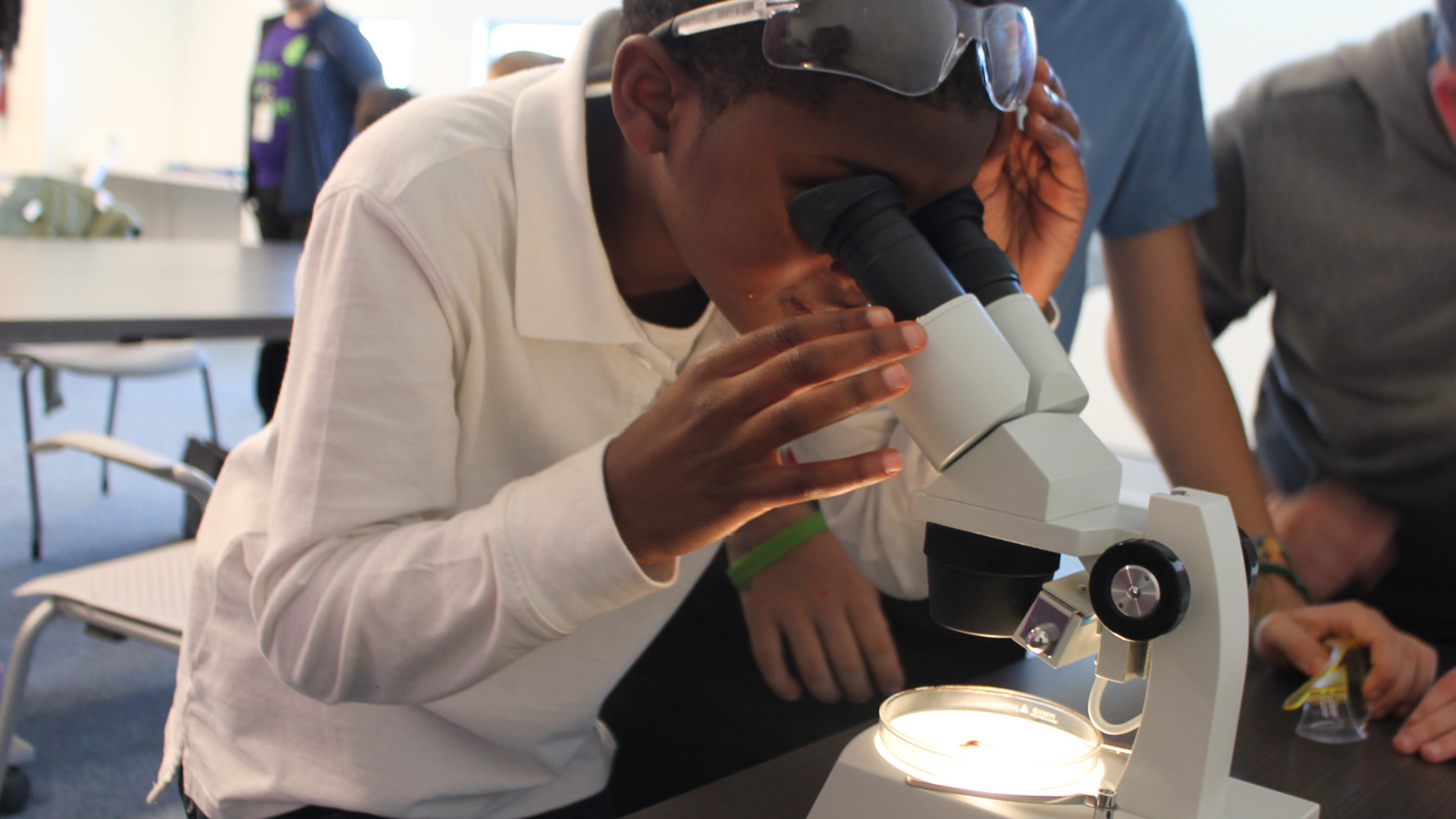 Science never sleeps… especially at the Phillip and Patricia Frost Museum of Science!
Pack your jammies—you're invited to join us on Friday, August 9, for the next Frost Science Boy Scout Exclusive Overnight Adventure. Open to boy scout troops*—and designed for children ages 5 to 17—our Overnight Adventures are a thrilling way to experience the museum, as you spend the night exploring our interactive exhibitions, conducting experiments, working your way towards your next badge and meeting new people after dark.
August 9 Overnight Adventure: Biomedical Engineering
Get out your microscopes and take a closer look at how we use engineering in medicine to help diagnose and repair the human body. Explore how doctors and biomedical engineers work together to develop solutions and make technological advances for human health. Discover the role that your microbiome plays in your health and how we can incorporate that knowledge into making better treatments in our summer exhibition The Secret World Inside You. Then put on your thinking cap to solve various engineering challenges throughout the museum, including in our Design Lab: Engineering workshop. In addition to exploring the museum after hours, admire the light of faraway stars in the night sky with our telescopes** and end your evening by unwinding with an exclusive show in the Frost Planetarium. All scouts will receive two patches at the end of their adventure, one for Frost Science and one for Engineering or Human Health, your choice!
If your troop is working your way towards a particular badge, please contact us as we'd love to help you achieve your goal!
Parking will be available from 6:00 p.m. to 8:15 a.m. for a $10 flat rate. Online registration closes August 6, 2019 at 5:00 p.m.
For more information, click here or email overnights@frostscience.org.
*Please note: adults may not attend unless accompanied by youth participants.
** Rooftop telescope stargazing is weather permitting.
Parking Instructions
Parking for Overnight guests is a $10 flat rate