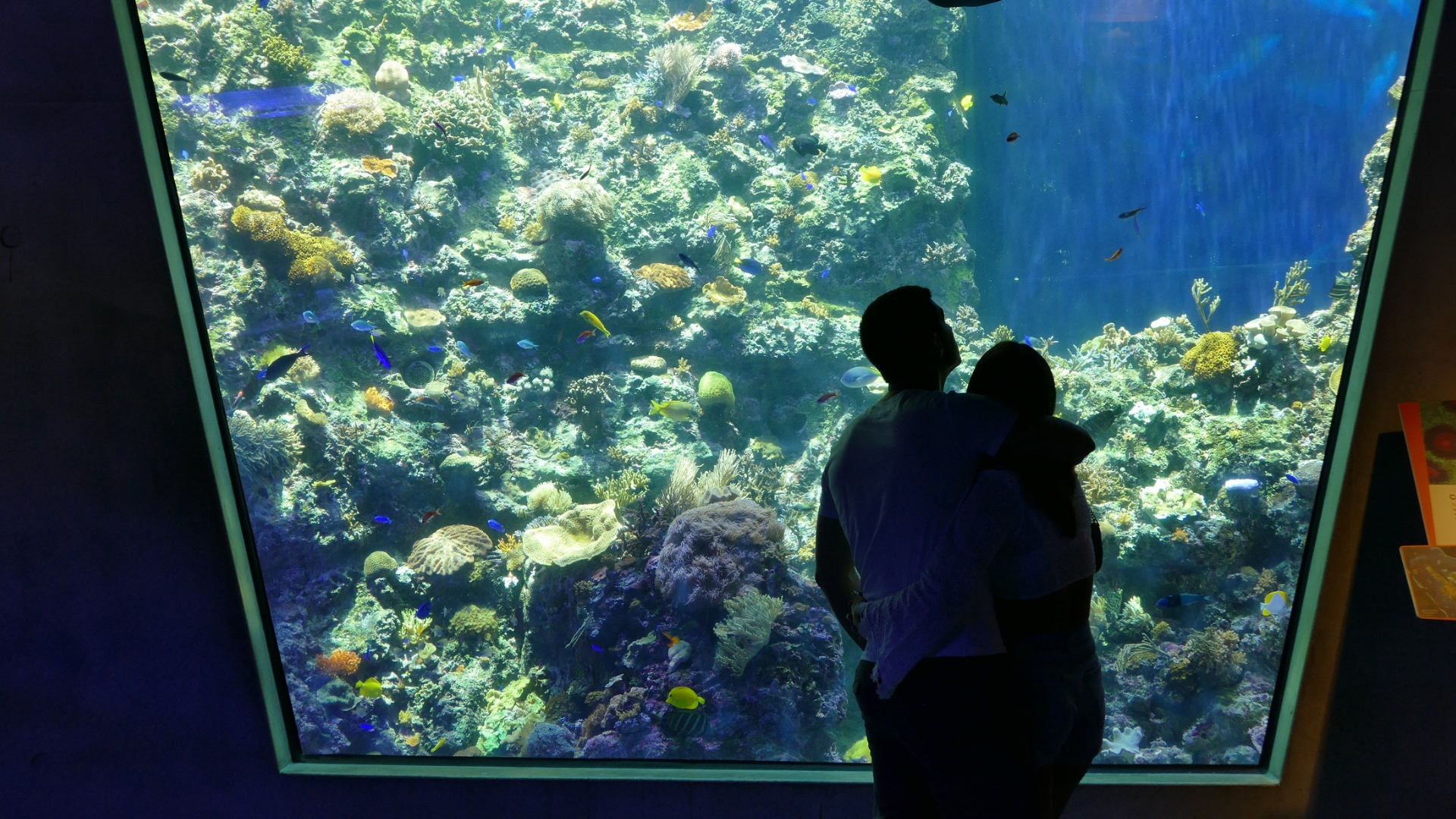 Have you ever wanted to visit the museum at night without any kids around? Now's your chance at our inaugural adults only* Frost Science Overnight Adventure on Friday, March 8, where we will be tackling The Science of Sex. From reproductive practices of some of our favorite animals to sexology in humans, we'll be diving into the science of sex including attraction, neuroscience, and even germs. Grab a drink, explore the museum and discover how this intimate subject is essential to all living things.
Your adults only Overnight Adventure includes:
Exploration of exhibitions** after dark
Rooftop telescope viewing*** and stargazing
Live snake encounter
Custom laser show featuring songs from Queen, Michael Jackson, Lady Gaga, Daft Punk, Bruno Mars and Beyoncé
Late night live DJ and dance party
Light dinner and a late-night snack
Two complimentary drinks and a cash bar
Sleep in one of our exhibition galleries
Continental breakfast the next morning
Special programming around The Science of Sex includes:
Chat with a nationally certified sex therapist, Paola Andrea Rodriguez, about surprising myths and facts of human sex
Dive into the science behind seduction with Marla Stewart a sexologist and sex educator
Explore primate reproduction with Dr. Kate Detwiler, Primatologist and Assistant Professor at Florida Atlantic University
Discover how human evolution and psychology play a role in attraction with Melissa Blundell-Osorio, founder of Sexposé
Investigate the science behind a kiss, germs and all!
Stimulate your brain as you uncover the neurochemistry of love
Cost is $125 per person ($110 for Young Patrons – Active card holders please email membership@frostscience.org to request your discount code).
*Open to adults 21+ only.
** Select exhibitions will be open.
***Rooftop telescope stargazing is weather permitting
Parking Instructions
$10 flat rate parking beginning at 7:30 p.m.