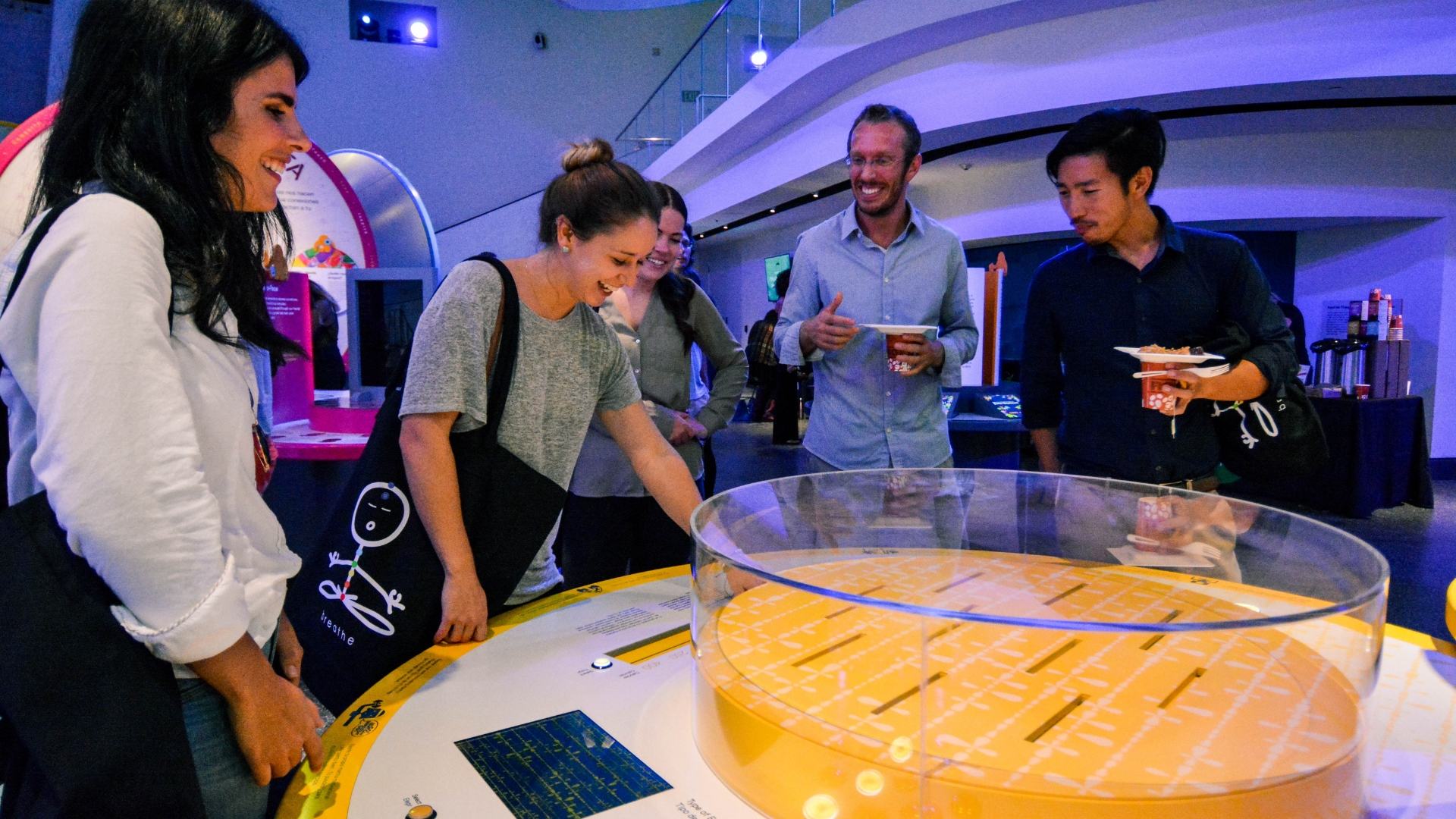 Have you ever wanted to visit the museum for a sleepover without any kids around? Join us for a night full of unique experiences and fascinating programming all after dark at the museum, only for adults (21+). You'll have the opportunity to experience the exhibitions along with special themed programming and a private planetarium show.
Each Adult-Only Overnight includes:
Exploration of our exhibitions after dark*
Dance party on our interactive dance floor with a live DJ
Sleeping in one of our exhibitions (or staying up and chatting with friends under the iconic Aquarium Oculus)
Light dinner and a late-night snack
Two complimentary drinks and a cash bar
Continental breakfast the next morning
Complimentary general admission voucher for a return visit
Cost: $115 per person, $100 for YP members (limit of 2 per membership). Must be 21 years or older. Event takes place from 7:00 p.m. to 8:00 a.m. the following day.
* Select exhibitions will be open.
To prepare you for your visit, please be sure to read our Adult Only Overnights FAQ.
Friday, October 18: CSI Museum
Food: check. Drinks: check. Sleeping bag: check. Crime scene tape: check?!? There is a deadly mystery at the museum and we need your help to solve it! Can you collect the evidence and put the pieces together using science? Unravel the clues from the scene by conducting experiments in our CSI Lab, including DNA extraction, fingerprint analysis and toxicology testing as you learn from experts in forensic science. Time will be ticking though as you only have until the next morning to determine your best guess as to what happened, before the answer is revealed over breakfast.
For inspiration throughout the evening:
Explore the museum's exhibitions after dark
Light up the interactive floor with a late night dance party
Examine how physics, chemistry, and biology can help us solve real life mysteries with a late-night lecture series throughout the evening.
Parking Instructions
$10 flat rate parking beginning at 7:30 p.m.